Calara™ Super Thick Warm Fleece High Waist Cashmere Leggings
Regular price
$39.99 USD
Sale price
$34.99 USD
Unit price
per
Sale
Sold out
THESE WARM FLUFFY WILL KEEP YOUR BODY WARM AND PREVENT HEAT LOSS AND STILL FASHIONABLE
#1 Wintertrending-2023 | Premium Quality
Features:
Thick style

 - This warm cashmere pants let you enjoy this cold winter comfortably and cozy. Warm winter leggings are made of high quality cashmere. Ideal for temperatures as low as to -14 Fahrenheit.
These waterproof, windproof leggings are made of high quality material. They will keep you warm even when the temperatures are up to 14 Fahrenheit
Classic color - Basic autumn and winter color. Great match with a fashionable boots, trendy blouse, long sweater or under a skirt.
Wardrobe essential

 - These leggings will show your legs and will make you look slender.
FIT YOU COMFORTABLY - The Warm Winter Cashmere Pants are supported at the waist by an elastic waistband and can comfortably embrace your legs without looking sagging/ It also provides a barely there feel that allows your legs to breathe without sacrificing heat.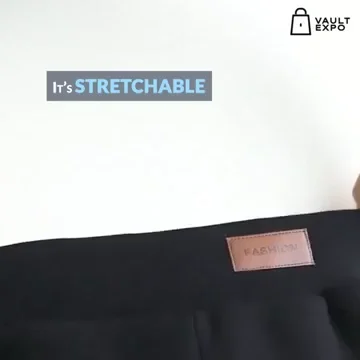 LOOK STYLISH IN WINTER

 - Available in black and gray and can nicely compliment clothing for casual, formal, and evening occasions. Fit comfortably under dresses, skirts, boots, high heels, and pants
Feel The Soft Touch Of A Second Skin That Will Never Let You Freeze Again
PRODUCT SIZE
Because the fabric is thicker, it is recommended to be larger than usual.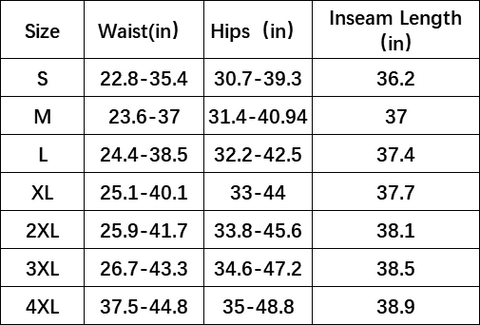 SPECIFICATIONS
Style: Casual
Material: Cashmere
Length: Ankle-Length
Thickness: Thick (Autumn-Winter)/Super Thick (Winter-Cold Winter)
Waist type: High waist
FAQ:
1. What if I want to cancel my order?
We do have a 30 days money-back-guarantee. You can cancel your order by sending an email. We will then tell you the address of our warehouse that is closest to you. You can send your order back to this warehouse. Once your order arrived at one of our warehouses, we will immediately refund you.
2. Where do you ship from?
We have warehouses in the United States, the United Kingdom, Canada, Australia and France. We will ship your order from the warehouse that is closest to you.
3. Is the Calara™ Leggings see-through?
No, the Calara™ Leggings is not see-through.
4. Is the Calara™ Leggings washable?
Yes, the Calara™ Leggings is washable.
5. What this leggings are made of ?
Natural Cotton & Fleece Lining. The Calara™ leggings are made of natural cotton with fleece lining.
6. Is it washable?
The Calara™ leggings can be washed normally.
Share